Power Converter Group 1 페이지
Business Overview
Power Converter Group
Power Converter Group develops and sells DC/DC and DC/AC Converter products based on power electronic technology.
We have our own brand of HiVert and Ponicx. We are seeking to expand our brand sales of related products.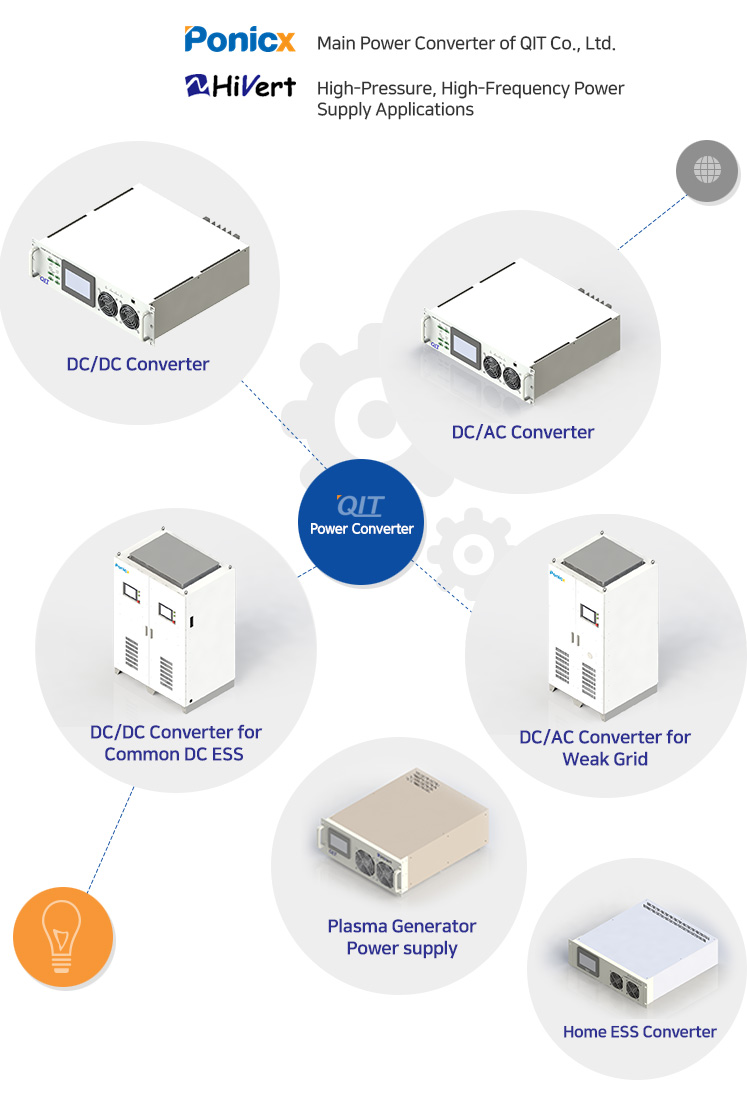 ---

Company : QIT Co., Ltd. Tel : 031-8009-0010 Fax : 031-8009-0013
E-mail : sales@bestqit.com Address : #402 ACE Gwanggyo Tower1, 17, Daehak 4-ro, Yeongtong-gu, Suwon-si, Gyeonggi-do, Republic of Korea
Naju Address : #D5-508, Smart Park, 13, Gyoyuk-gil, Naju-si, Jeollanam-do, Republic of Korea
Copyright © QIT Co., Ltd. All rights reserved.